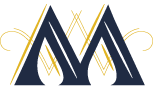 adison Modern Home has teamed with local L.A. artists to create a Pop-Up Gallery in a home staging we just completed in Silverlake. The landmark 1926 French Normandy style home has been a favorite of ours since we first moved to the area in 1989.
When we first toured the home and met with its owners to discuss staging it, we were knocked out by the care and attention to detail these investors gave to every aspect of this home's complete remodel. Apparently, it had fallen into disrepair for many years, and they had quite a fixer on their hands when they bought it late last year as an investment property.
Sited directly on the reservoir with serene lake views out all the front windows, the home's freshly painted walls just called out for art. Big art. Amazing art. And lots of it. Then, we remembered a recent gallery show we'd seen, and called upon our friend Bonnie Lambert, whose work appeared in that show, to loan us some of her amazing landscapes and portraits to grace the walls of this spectacular home. The natural next step was to make all the art for sale — individually, or as a whole — to anyone who toured the home, or for its eventual buyer.
Soon other artists from that same gallery show were contacted, and they jumped on board as well — Lynne Dwyer and Michael Rascon, both of whom are also amazingly talented. All three artists are students of the famed Latina artist Margaret Garcia. We were so inspired by the art on the walls that we literally designed our property styling around it. Here are the results…
A Bonnie Lambert portrait shares space with a linen Chesterfield sofa, Crate and Barrel glass topped coffee table, modern linen wing back chair, cowhide rug and imported wooden pedestal side table in the home's grand living room. In the background, the family room with landscapes by Lynne Dwyer.
The dark hardwood floors create just the right contrast for our cowhide rug. We tossed a faux fur throw over the Chesterfield and accented it with a Moorish tile pattern pillow. Moorish patterns are repeated throughout the home.
Two stunning Bonnie Lambert portraits flank the northern windows in the living room. The orange tones in "The Dreamer" are echoed in our choice of pillows and accessories.
A Lynne Dwyer expressionist landscape picturing a blackened manzanita bush in the San Gabriel Mountains tops the mantelpiece. The copper firewood bucket is antique.
A view into the dining room reveals two Michael Rascon canvases. The blue abstract, titled "Blue Structure," on the right and a graphic orange and black abstract that is the focal point of the dining room. We kept all accessorizing in the styling to a minimum to let the home shine. A 1972 gallery book by Knoll carries the bright orange across from the dining room.
We placed Bonnie Lambert's "Aloe" in the foyer. Its fresh green tempers the hot oranges in the other canvases. All furniture is kept linen, neutral and textural.
In the family room, two Lynne Dwyer landscapes over the slate gray sofa. A neutral mix of Ralph Lauren grainsack pillows and a faux fur throw relate to the nubbiness of the jute rug below. The leaf-pattern ottoman shares the sofa's slate gray accent color.
We placed a handmade root table we found at Urban Home on one side of the sofa, and a traditional-style end table with a brass lamp on the other.
The root table's sinuous organic shape is one of our favorite aspects of this room's design, and a perfect complement to the plein air landscape paintings.
A media center on the other side of the family room holds a casually leaning Lynne Dwyer canvas, its bright colors bringing life to this wall, and its size and shape standing in for a flat screen TV (for those wondering where the TV could go).
Bonnie Lambert's "Wild Man."
In the family room, a Moorish tile pattern wing back chair repeats the Moorish influences found in the home's architectural features.
Possibly our favorite room in the home, the dining room's light gray walls proved an ideal counterpoint to Michael Rascon's vibrant orange and black geometric abstract. The elegant traditional dining table stands in direct contrast to the art. I guess that's why we love it. We sourced the black Crate and Barrel Windsor chairs at an amazing price and covered IKEA's Henriksdal chairs with long white cotton slipcovers.
B&W dishes and napkins with three simple vases are all the adornment the table needed. In the background, the completely remodeled kitchen.
A console table in the dining room anchors Bonnie Lambert's "Stand Off," which pictures a Trader Joe's parking lot filled with angry looking cars beneath a wildly painted night sky.
This dining room kept making us think of Nancy Meyers movies… and Thanksgiving. In the Hamptons. And Diane Keaton is there. And Meryl Streep, too.
There's just something magical about a painting that makes a room. Just try to imagine it not being there. We can't.
A view into the gleaming white kitchen reveals a bar area and lots of natural light.
"Still Life with Vodka," by Bonnie Lambert to the right of the kitchen.
Truly a cook's kitchen, this space is just waiting for someone to make delicious meals in it, and to host fabulous parties. You, perhaps?
We styled a corner of the kitchen as a baking center, and featured a Lynne Dwyer still life.
The kitchen's peninsula accommodates three off-white leather counter-height bar stools from Urban Home.
A vintage wicker-wrapped demijohn bottle and a casual bar set up for sangria-making. A tall vase of sunflowers anchors the other side of the farm sink beneath a set of two industrial style seeded glass pendant lights.
A professional grade GE range inspires visions of intimate pasta dinners.
The master bedroom is a sea of calm neutral tones in a hotel-like setting. We used an upholstered taupe headboard, traditional nightstands and tall, metallic base lamps.
Across from the bed, a gallery wall of original canvases. In the foreground, a Bonnie Lambert portrait.
A Michael Rascon abstract.
A Bonnie Lambert portrait.
Two modern lounge chairs near the French doors out to the master bedroom patio.
We carried the same neutral tones to the master bedroom patio with this set of teak outdoor furniture.
The master bathroom is elegant and gleaming with polished nickel fixtures.
We outfitted it with plush white hotel towels, European soaps and fragrant candles.
If you were a European soap, this is what the world would look like.
An engraving in soft gray tones above the Carrera marble vanity top.
In one of the two upstairs bedrooms we tucked fresh white bedding into a traditional wooden bed and flanked it with transitional red lamps. A floral rug adds more pattern punch.
A Ralph Lauren red and cream grainsack pillow on the bed.
Another bedroom is treated to a crisp blue and white color scheme.
We've featured transitional white ball lamps and kept accessories to a minimum. Note how we've stacked the lamps on books to heighten their stature.
The adjoining bathroom to the blue bedroom features navy Moorish tile.
The other upstairs bath has its original 1926 tile floor.
We put teak and rattan furniture on the patio above the garage. It's a fine spot for watching the calm surface of the Silverlake reservoir.
There's a chair here with your name on it. Relax and enjoy the view.